Dana White, the president of the Ultimate Fighting Championship or the UFC shocked the entire Mixed Martial Arts world in the last couple of months when he said that he doesn't believe former UFC Welterweight kingpin Georges St. Pierre will ever return to the Octagon. The Canadian, however, hasn't ruled out a return to the cage altogether.
He recently sat down for an interview with a local news outlet in Quebec, his native, where he has been spending a lot of time with his family and said that Dana White can be sure that he is not coming back but that is entirely his own opinion. He mentioned that he is training regularly in order to keep his body in shape, adding that he has got bruise marks all over his body because his body gets battered easily and that is a sign that he has been training a lot.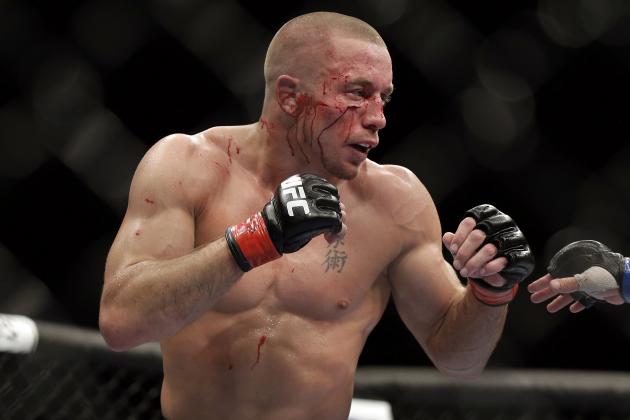 But, according to Georges St. Pierre, it doesn't mean he will come back and it doesn't mean he will not come back – it just means that he is giving it a thought. But one thing he has made sure the UFC understands is the fact he will not contemplate a return to the cage unless the promotion adopts a more stringent policy towards doping.
The Canadian told Titanbet that since he has raised the issue, a lot of words have been spoken regarding the matter but as far as implementation is concerned, nothing has been done so far and he added that unless the UFC changes its approach towards doping, he will not be making a return to the promotion.
However, Georges St. Pierre has admitted that he does miss the fighting and competitive spirit that kept his adrenaline flowing and is now helping Rory MacDonald reach the top of the pile.