It is a common norm when UFC fighters build up hype for their upcoming fight by stating they are looking to beat the blues out of their opponents.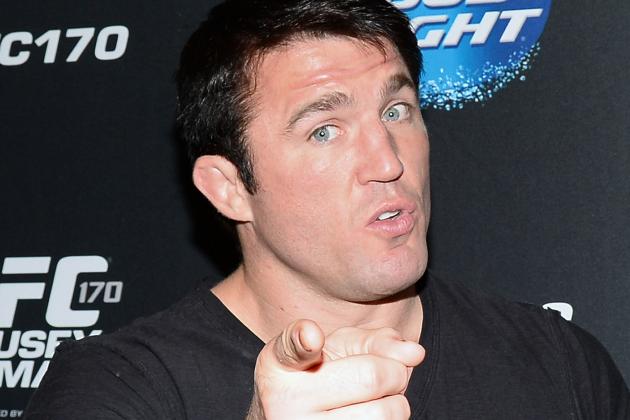 Chael Sonnen has adopted a similar strategy to get the hype up for his upcoming UFC event. Chael as well as Georges St-Pierre has left the Octagon for quite some time, about three years now. Last they participated in UFC 167. They might come back in the ring again this year, from the look of things. St-Pierre at the age of 35 had taken to retire or an absence of undetermined period of time. This happened after he defended his title in the welterweight division. The fight had been against Johny Hendricks. It is rumored that the Canadian is looking to make a comeback and that might happen this year.

Sonnen on the other hand, is 39 years of age. He had been suspended as he had failed drug tests multiple times in 2014. The suspension had come from the Nevada State Athletic Commission. As the suspension will expire in July he is ready to be back in the ring again. Fans who have been waiting to see him will surely be anticipating his return in better form for the last round of performances before he retires for good. Sonnen will probably look for a credible opponent to match against him in his comeback match. The former champion in the welterweight category will surely cross his mind. Such rumors being in the air, most fans will surely be looking forward to seeing both the fighters back in the ring again, if not together but with other credible opponents. Sonnen keeps talking about how Georges gets him hard and how he would like to put him down, not come in second position next time.